May is the month when British gardens really start to flourish. The sun shines, the grass grows and the flowers begin to bloom. It is classic, definitive Spring.
"Spring arose on the garden fair,
Like the spirit of love felt everywhere;
And each flower and herb on earth's dark breast
rose from the dreams of its wintry rest."
Percy ByssheShelley
This can mean a lot of hard work for the keen gardener. Let's consider what they have to undertake:
1. Weeding - with warmer average temperatures both day and night, weeds grow vigorously at this time of year. So it's important to allocate time for weeding in order to let flowers, fruit bushes and trees grow well.
2. Grass cutting - just as with weeds, grassed lawns see the greatest level of growth from May onwards. Yet more hours to allocate to what, after all, is just 'tidying up' the garden to prevent it from becoming overgrown and looking a mess.
3. Planting and Sowing - May is a crucial time for planting vegetables, sowing salad crops and herbs such as coriander as well as hardy annuals such as nasturtiums.
Out of these 3 tasks, which you would you prefer to do? It's a 'no brainer' as far as we are concerned. Having beautiful flowers to look at and home-grown salad and vegetables to eat has to be the choice. Sadly, for this to be possible, it means weeding has to be done - not short-cut to that option!
However, the grass cutting
is definitely something that you can opt out of without having the consequence of an overgrown lawn. If you install artificial grass this month, it will free up a good number of hours of your valuable time that the good old lawnmower would have occupied. Imagine that .... more time for your planting, more time to relax. Not surprising then that we call our artificial grass products the
Lifestyle range
.
Visit our
website
today and read more about the benefits and many uses of artificial grass. Check our grass distributor network for a local installer and if you still have any queries or concerns, by all mean give us a call on
UK Freephone 0800 6521281.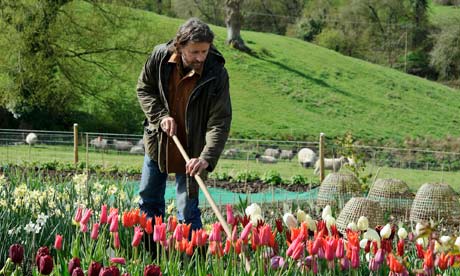 Interested in reading more about what to do in the garden in May?
Check out
this article
courtesy of the Guardian newspaper.
You may be surprised just how much there is to think about other than your grass cutting!